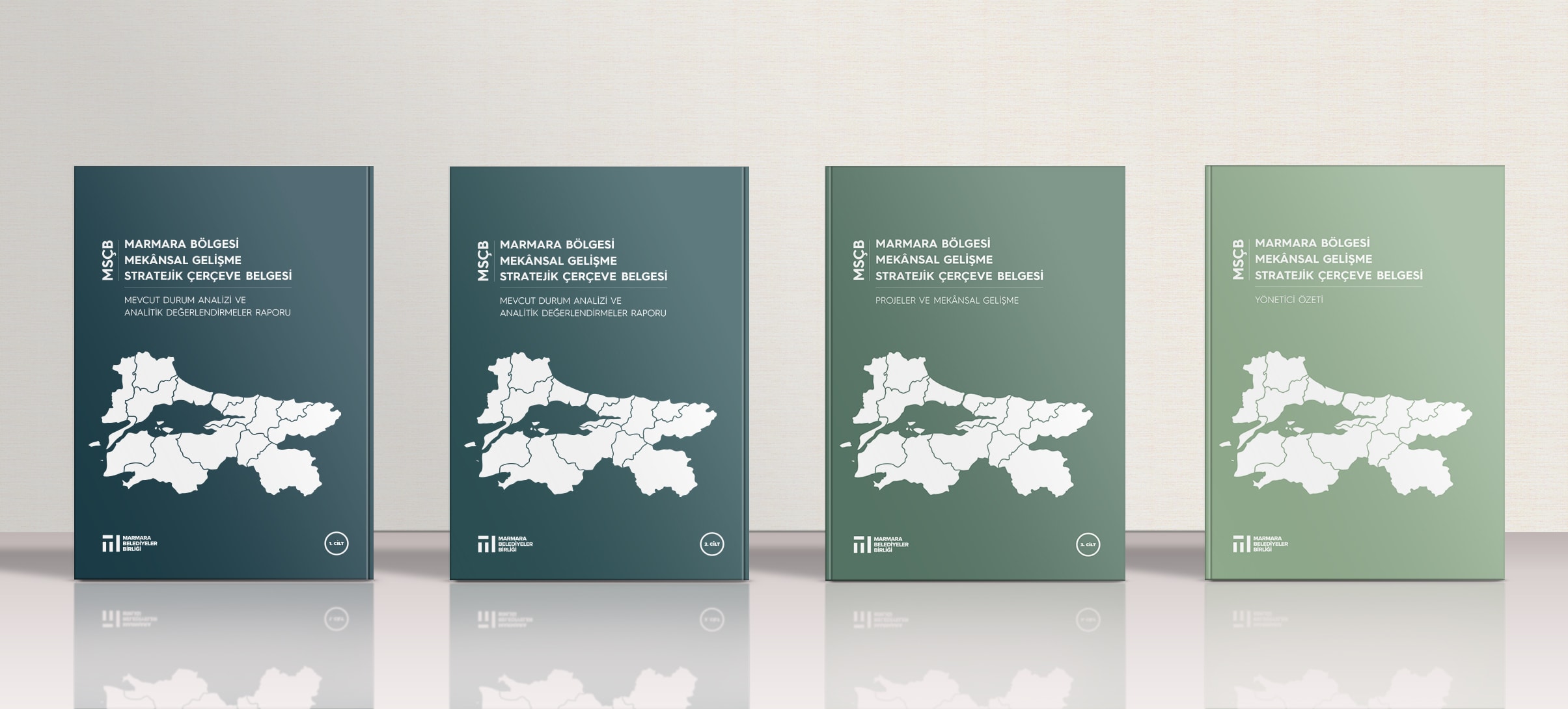 03.12.2021
MARMARA REGION SPATIAL DEVELOPMENT STRATEGIC FRAMEWORK PUBLISHED
Marmara Region Spatial Development Strategic Framework Document (MSFD), prepared by Marmara Municipalities Union (MMU) in cooperation with Istanbul Technical University, is published. The document was released to the public in a press conference by the President of MMU and the Mayor of Kocaeli Metropolitan Municipality Mr. Tahir Büyükakın on 20 October 2021.
In his speech, Mr. Büyükakın said, "With the MSFD, it is aimed to evaluate the current problems and potentials of the Marmara Region, and to address its future spatial development strategies at the regional level. The study has a very special place within MMU's own history. Together with our works on the Sea of Marmara that we started a while ago and Marmara Urban Forum which we organized second time on 1-3 October 2021, we have taken a very important step based on the regional approach with MSFD."
Emphasizing that the document exceeds the borders of the Marmara Region, Mr. Büyükakın further added, "We included 3 more neighbouring cities along with all cities in the region into the study. In this way, the framework document covers the working areas of the 5 development agencies associated with the region and ensure a holistic perspective."
What MSFD Aims?
MSFD aims to evaluate the current problems and potentials of the Marmara Region; to address the future projections and possible spatial development strategies for the region and to create a dialogue platform, a guide and a road map that will contribute to the development of the region and the country in cooperation with local governments.
You may find more information on MSFD here.
You can download the Turkish version of MSFD here.